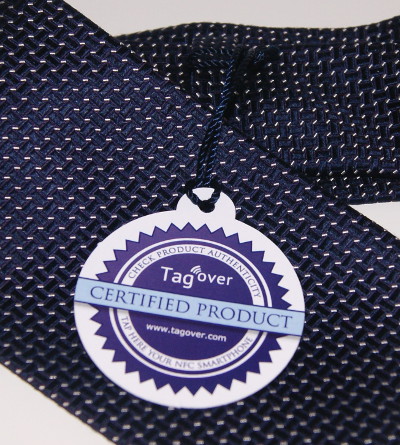 Anti-counterfeiting for fashion products and certification of authenticity. 
The high fashion and contemporary design produce high-value goods, including economic. A value that must be protected. 
With Tag Over Labels, now you can protect and certify, in a very simple way, the authenticity and the value of these products. 
Tag Over Labels contain an NFC chip that gives the customers all the information about the product design: designers, manifacturers, place and date od production, materials, etc.
The NFC chip also contains a unique code, tamper-proof, which ensures that the product is authentic. Anyone with a simple NFC smartphone and a free app, can quickly check that the product is not counterfeit.